Welcome to Oldest To Newest Autobody. Established in 1983, Oldest To Newest has been serving the auto repair needs throughout the Rockville, MD and Greater Washington DC Area for more than 35 years. We know having your vehicle repaired can be stressful, especially following an accident. Oldest to Newest, Inc. will do everything we can to ensure this is a smooth experience for you.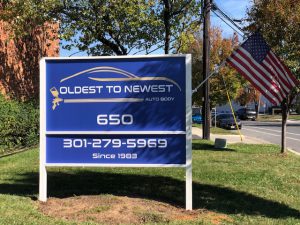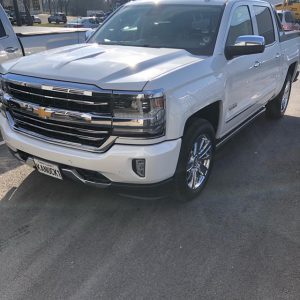 Oldest To Newest Autobody has experience working on every day vehicles, commercial vehicles, and box truck body services with quick turnaround times. Some services include:
Collision Repair
Full Service Painting
General Cosmetic Repair
We accept all insurances.
Click the link for a virtual, contactless estimate. Just follow the steps with your smart phone. Its quick and easy
Oldest to Newest were amazing! Tina is so nice and personable, she kept me informed every step of the way, and was genuinely a delight to work with. The work on the car was phenomenal and looked brand new when I got it back. Repairs took about a week. This shop took a nightmare experience and really turned it around.
I cant thank John Southard enough for fixing my truck! He did an amazing job on it. They really did go above and beyond. I was super impressed with the customer service. Got my truck back and it was spotless! They literally detailed it. I first dealt with Tina, then John, then Mike. All three were awesome. I would definately use this shop again.
David and his crew did an outstanding job fixing a fender dent on my 1986 911. Paint matching and finish were spot on, and it's impossible to know that any work was done. They also clay barred and detailed the car, along with affixing new stone guards to both fenders. Well done, David! Top quality work. The estimate was complete and well explained, and they kept me informed at all steps of the process.